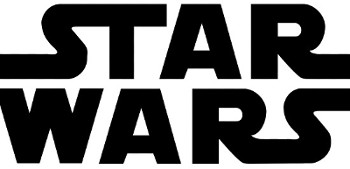 In the Empire Strikes Back, part of the Star Wars series, Darth Vader freezes Han Solo in carbonite, a fictional metal. Carbonite is actually an explosive invented in 1885, one of the first used in coal mining.
Freezing someone in the real carbonite wouldn't end as well as it did in the movie!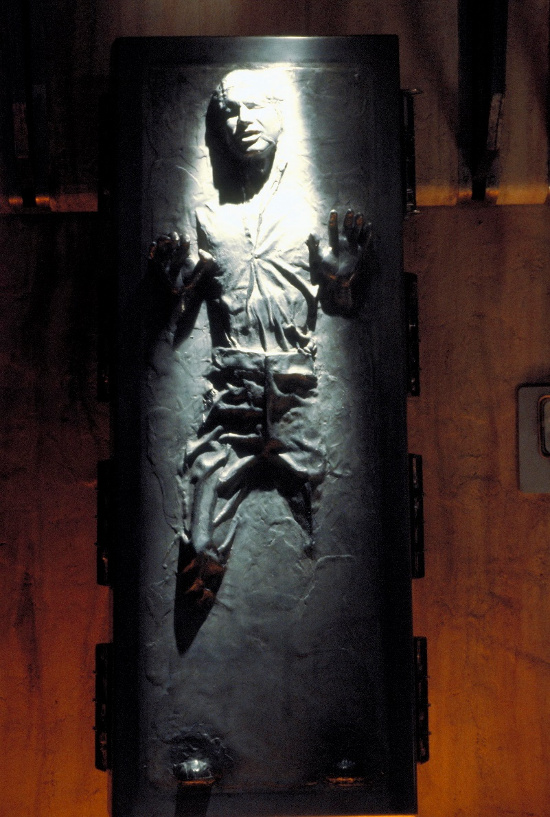 Scene where HanSolo is frozen in carbonite.
Luke Skywalker's island getaway is Ireland's Skellig Michael. The huts are real, built by monks who lived there during the 6th-12th centuries. They were built with local rocks using dry stone construction which uses no cement yet creates a watertight structure.
The stones are laid horizontally, each one placed over the previous one so it overhangs on the inner face. In this way the interior space reduces as it rises up to form a dome. The stones slope outward so rain runs off and stays outside.

Ireland's Skellig Michael
Star Wars' The Rise of Skywalker did some shooting in Jordan's beautiful Wadi Rum desert.
It's hard to believe Nova Scotia looked a bit like this during Pangea 200 million years ago. NS was at the centre of the supercontinent and had a desert climate at the time.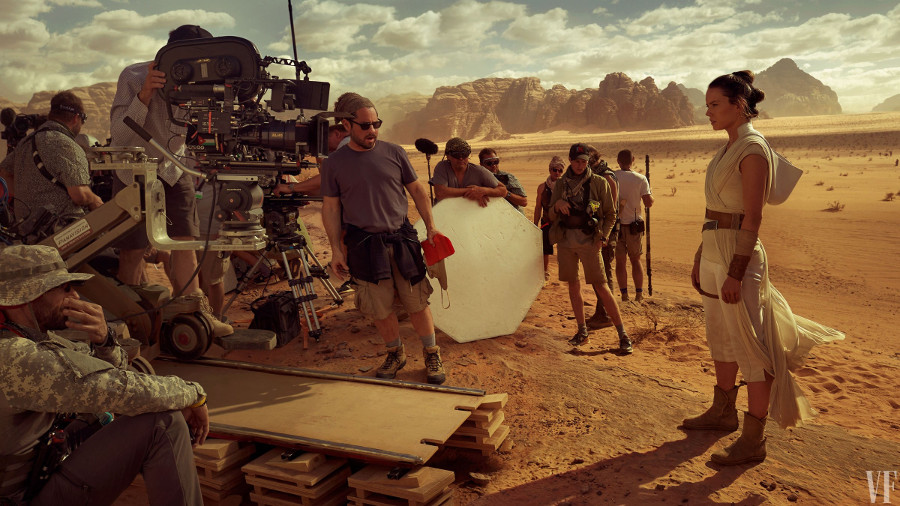 Explore more examples of minerals in movies: The Crown, Games of Thrones, Downton Abbey, Star Trek, Lord of the Rings, Star Wars, Superman, James Bond, Broadchurch, Locke and Key, Sesame Street, Fraggle Rock, and others.