George Mercer Dawson
Why was Yukon Gold Rush town Dawson City named after a Nova Scotian?
 
Pictou's George Mercer Dawson led the expedition that surveyed the international boundary between Alaska and Yukon. The expedition left from Ottawa on April 22, 1887 and traveled into the Yukon's wild, remote country to survey and record its geography, geology, botany, native languages and legends.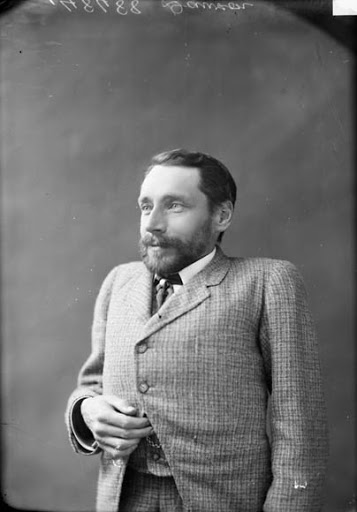 Even though Dawson endured frail health most of his life – he had Pott's disease, aka tuberculosis of the spine -  he carried out some of the most strenuous surveys attempted in Canada and did more than anyone else to create a modern map of the Canadian West.
 
He never set foot in Dawson City but he predicted a major gold discovery would happen in the Yukon River Basin, almost a decade before the 1896 gold discovery that triggered the Klondike Gold Rush of 1898.
 
To acknowledge his achievements, Dawson City, incorporated on January 9, 1902, was named after him.
 
Dawson was director of the Geological Survey of Canada and President of the Royal Society of Canada. He was keenly interested in the languages and cultures of the First Nations peoples he met in his travels and became known as "The Father of Canadian Anthropology," the study of the development of human societies and cultures.
George was the son of John William Dawson who was born in Pictou in 1820. The elder Dawson became Canada's first scientist with a worldwide reputation when he discovered the fossilized remains of Hylonomus lyelli, the oldest known reptile in the world, in the Joggins fossil cliffs. (Hylonomus lyelli was named Nova Scotia's official fossil in 2002). William, as he was called, was Nova Scotia's first superintendent of education and Principal of McGill University.
 
Nova Scotia had three historical gold rushes in the 1800s and early 1900s. It's having a fourth now. Hundreds of well-paying jobs have been created in rural areas. With four gold mines currently in the permitting process, many more will be created in the next few years.