Mining and Tourism
Mining is part of Nova Scotia's heritage and many communities benefit from tourism attractions related to historical mining. In fact, this 1889 flyer for the International Steamship Company advertised gold mines near Caledonia, Queen's County, as tourist attractions to people from Boston!
It says, "Many tourists will find a profitable and interesting diversion in visiting the various gold mines within easy reach of their boarding places." It describes gold processing as "curious and interesting, and well repays an intelligent sight-seer for a few days of travel and observation."
The flyer goes on to say that Nova Scotia's "weather is generally cool and restful" and that Caledonia's one hotel, Caledonia House, "will meet the expectations of reasonable people."
For those who wanted to stay connected while travelling, "Caledonia Corner has telegraphic communication with all the world and several daily mails from different directions."
There are references to stagecoaches and distances are sometimes measured by "wagon road," a reminder of how different life was during Nova Scotia's early gold mining days. (This is worth bearing in mind when we consider the poor job those early miners did taking care of the environment – their lack of scientific knowledge reflected the era in which they lived.)
Many Nova Scotia communities have tourism events and facilities related to mining. For example, there are museums related to mining and geology in places like Glace Bay, Stellarton, Springhill, Moose River, Waverley, Goldenville, Joggins, Parrsboro, Sherbrooke, Malagash, Halifax, Wallace and Inverness. Mining-related events and activities include Waverley's Gold Rush Days, the Ovens Natural Park, Lake Charlotte's Dominion Day Celebration and New Waterford's Coal Dust Days.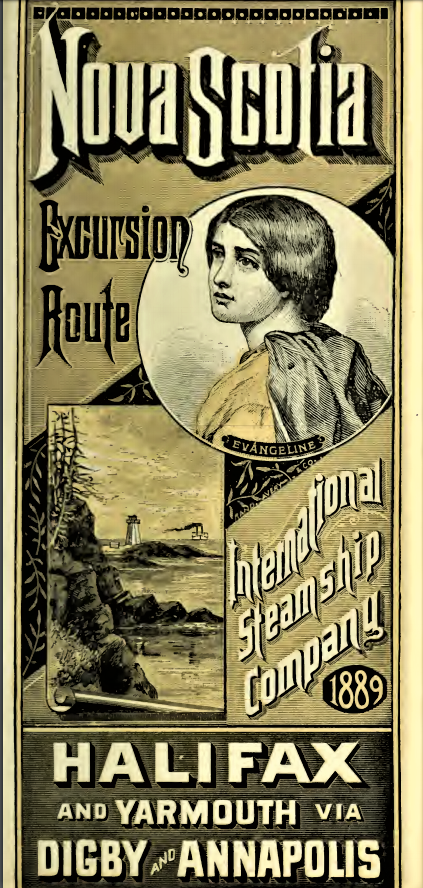 The flyer can be seen at: https://qspace.library.queensu.ca/bitstream/handle/1974/10186/novascotia...